Commitments consistently kept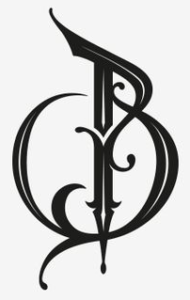 ob Delaney has always been someone who would bring people together, to talk about what we could do as a community, to lay out expectations on how and when we could move ahead, and to bring the resources of government to bear and get results. Bob's 15 years of hands-on experience in getting Ontario ministries to respond to the needs of Peel's three cities are a critical skill.
Proportionality
With its 1.4 million citizens, and a GDP larger than that of most Canadian provinces, Peel Region needs a proportionate share of Ontario's resources to keep one of Ontario's most powerful population and commercial engines running. Working with former Brampton-mayor Linda Jeffrey, Bob Delaney was able to get Ontario to recognize that with about 11 percent of Ontario's population, Peel Region expected about 11 percent of Ontario funding for social and human services. Peel got that funding.
Working with our school boards, Ontario reformed how it funded and managed funding for special needs students, bringing badly-needed funding to our two Peel boards. Indeed, the process was led by Peel board experts, who drew support from across Ontario for the new allocation formula. The program outcome was announced in western Mississauga.
Skills
Few people in Ontario have the depth of understanding Bob does in energy or transportation. With four years experience as Parliamentary Assistant in the Ontario Ministry of Energy, Bob brought to bear his physics training and business skills as a powerful and effective stakeholder manager.
Similarly, Bob maintained an ongoing and effective liaison with his Mississauga city counterparts and the Ontario Ministry of Transportation to assist in significant transportation upgrades, including: a new GO train station at Lisgar; doubling of GO carrying capacity on the Milton Line; station upgrades throughout the Milton corridor; and a new GO bus storage and maintenance depot to better serve local commuters.
Public health
Erinoak Kids desperately needed a new, state-of-the-art children's treatment centre to help families with autistic kids, and children with a learning or developmental disability. Erinoak Kids has built three brand-new facilities: one in Mississauga, which is now complete, and others in Brampton and Oakville to serve western GTA families. ErinoakKids now operates from its new facilities to offer more services to more kids in better and expanded programs.
In working for better health care resources, growing facilities and healthier outcomes, Bob brings 15 years of hands-on accomplishments. He knows the people in our hospitals, our Local Health Integration Networks, our medical community, our health care business and industrial sector, and in the Ministry of Health and Long-Term Care. Public health is squarely a Peel Region function. Bob is the best candidate to move forward confidently.
Public safety
Ontario pledged and met its commitment between 2010 and 2015, to fund and hire 1,000 new officers across Ontario. Peel Region got about 100 of these new police officers. They are hired, and on the streets looking after us.
Bob will work closely with the Peel Police Services Board which oversees the Peel Police. Bob knows our Peel Police needs and issues. Bob will be the Region liaison help keep our cities safe and secure.
Roads, waste and recycling
The HOV lanes on Highway 403 reduce commuting time by as much as a third, as long as you are a taxi, bus or a car carrying two or more people. They have been proven effective all over the world, and now HOV lanes are easing Peel Region traffic gridlock. Ontario has invested some $150 million in Peel Region Transit while Bob was at Queen's Park.
Ontario invested some $2 million in the Region of Peel to support source protection planning for our drinking water. Action by the Ministry of the Environment has kept some one billion plastic bags out of Ontario landfills. The Beer Store's bottle and can recycling for the LCBO means nearly 150,000 tonnes of glass waste each year won't make it into landfills, and will be recycled completely.